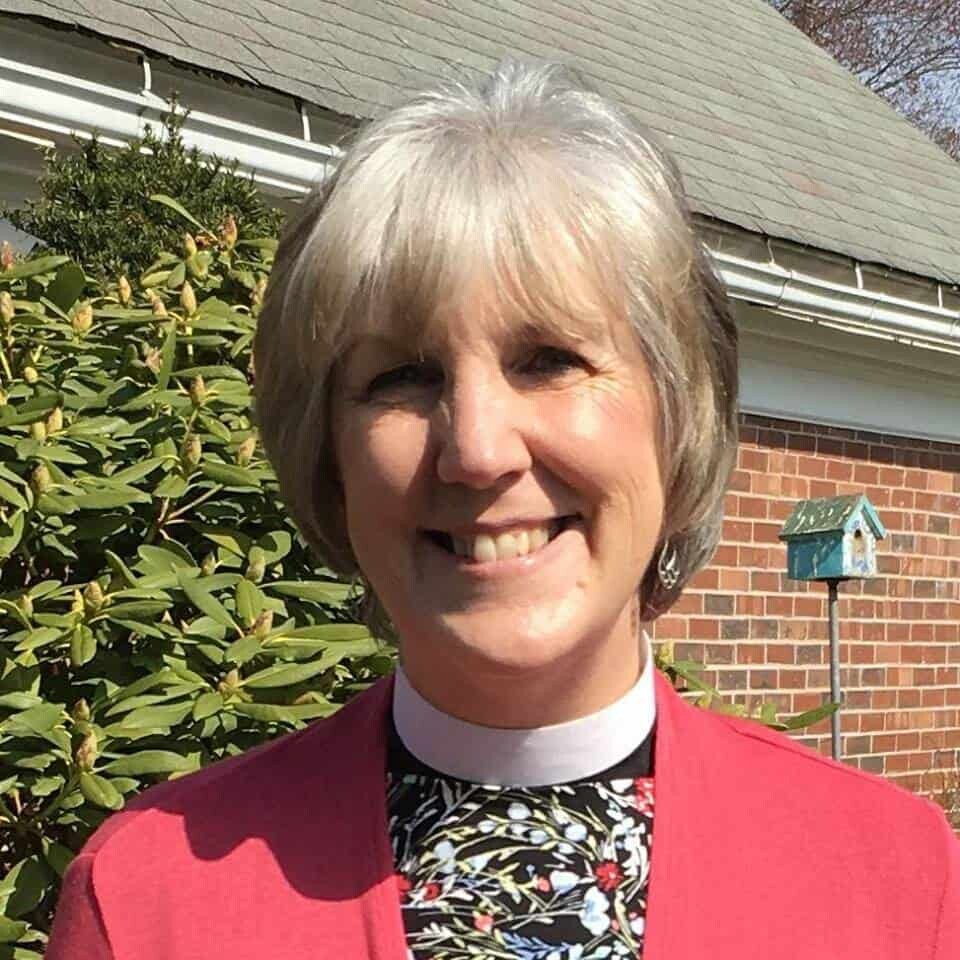 A native of Hartford, Connecticut, Anne McKinne Fraley grew up in the Quaker tradition, a formative experience that contributed to what the late Bishop Arthur Walmsley described as being a "Quakopalian!" She attended Earlham College, a small, Quaker liberal arts school in Richmond, IN, where she received her BA.
After an experience of spiritual renewal and call to ordained ministry she later attended Berkeley Divinity School at Yale, where she received her Masters of Divinity from Yale University in 1994. She was ordained deacon in the Episcopal Church later that year, and priest the following year. She has spent more than twenty-five years leading and serving parishes in the Episcopal Church, including Christ Church Cathedral, Hartford, CT; St. Peter's Episcopal Church, St. Louis, MO; and The Church of the Epiphany, Lebanon, TN. She served four churches as the first Missioner of the Southeastern Tennessee Episcopal Ministry (STEM) when it was first formed as a regional ministry in the Diocese of Tennessee. Most recently she served Grace Episcopal Church in Broad Brook, CT, as missional priest. Anne also served various churches in transition. She is a popular retreat leader and preacher.
During her years in ministry in Missouri Anne served faithfully on the Diocesan Council, as member of the Commission on Ministry, and as chaplain to the Board of the Episcopal Church Women. While in Tennessee she served that diocese on the Commission on Ministry, as chaplain to the diocesan Daughters of the King, and chaplain to the annual icon-writing workshop hosted by the Sacred Space for the Arts program of Christ Church Cathedral, Nashville.
In 2012 Anne was invested in the Chaplain Corps of the Sovereign Military Order of the Temple of Jerusalem, Autonomous Grand Priory of the United States of America (GPUSA) where she served as chaplain to the Priory of Saint Andrew in the Order from 2012-2019. In 2018 she was appointed Deputy Grand Chaplain for GPUSA, and in 2020 she was appointed Grand Editeur. In 2022 she was appointed Chaplain to the Priory of St. David of Wales of New England, for whom she also serves as Priory Editor.
In 2018 Anne completed training in spiritual direction with the Spiritual Life Center in West Hartford, CT. In January 2020 she began a term of service to the Board of Directors of Seabury Active Life Plan Community in Bloomfield, CT as the Bishop's Representative, appointed by The Right Rev. Ian Douglas, Bishop  Diocesan of the Episcopal Church in Connecticut.
Her soul is fed through a wide variety of creative outlets; all things Scottish—especially music, dance, and sheep; the pursuit of unraveling genealogical mysteries in her own and her husband's family trees; writing; serving as "rescue transport" for animal rescue groups, and time spent in prayerful reflection on and engagement with the sacred. She was a regular contributor to the blog RevGalBlogPals, an ecumenical forum for sharing, education, empowerment, and enrichment for women clergy around the world from 2017-2021. She also served a term on the Board of Directors of Clan MacFarlane Worldwide from 2015-2018, and with her husband enjoyed hosting the MacFarlane clan tent at various Highland Games in the southeast.
Anne is married to Kenneth Fraley, Sr., has a step-daughter and –son, and seven grandsons. Anne and Ken share their lives with two dogs that provide assorted entertainment and abundant affection.